Totem: an introduction to British Folklore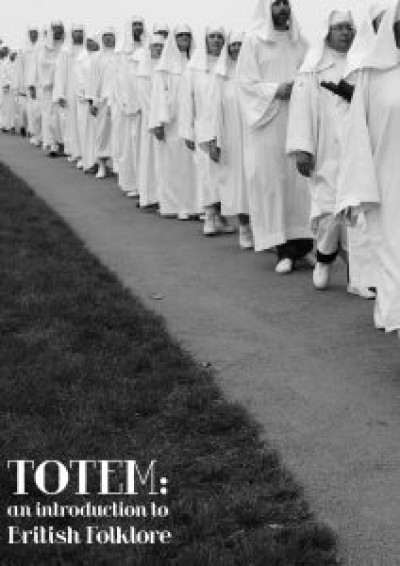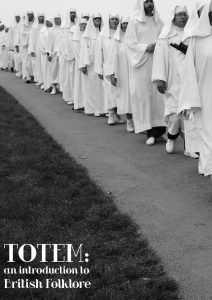 Totem: an introduction to British Folklore
Totem is a photobook that Annachiara Biondi has written and produced for my her MA project, documenting a number of contemporary manifestations of British Folklore through images and words. To explore and read the final version please click here.
Concept, creative direction and words by Annachiara Biondi
Graphic design by Mary Alice Beal
Photography by Marianne Bjornmyr, Yining He, Marco Pereira and Rachel Wilberforce.
"Beyond all the theoretical definitions, I believe that folklore should be valued as an instrument to better understand the history and culture of a country, producing a more personal portrait of its people using their beliefs, fears, hopes and entertainments. Discovering British folklore, with all of its facets and contradictions, is not only a way to discover British people and the country they live in, but is also an opportunity to directly participate in and appreciate their culture."
——Annachiara Biondi
Having been photographing many traditional festivals and events around Europe, Yining He returned to England and work on a British Folklore book project with Annachiara Biondi, a fashion journalist based in London. During the summer of 2013, Yining has photographed many traditional British folk festivals which include the Horn Dance in Abbot Bromley and Burning Bartle in West Witton. Eventually, this beautiful photographic book which titled Totem: an introduction to British Folklore has been created by Annachiara after her intensive study on the subjects.
Instead of giving too much attention to the historical and theoretical controversies connected to the academic discipline and definition of British Folklore, Annachiara present this subject in an interesting, inspiring and visually intriguing way. All the photographs that showing in the "celebration" section of the book were photographed by Yining He.
"在各种理论概念之外,我认为民间故事应该被看做是了解一国历史和文化的好工具,可以通过人们的信仰、恐惧、希冀和乐趣刻画更有个性的形象。了解英国民间故事的传统和方方面面,不仅能了解英国和那里的人们,也同时是直接参与和欣赏英国文化的好机会。"
——安娜琪雅拉·比昂迪(Annachiara Biondi)
何伊宁曾在欧洲各地拍摄各种传统节日与活动,后回到英格兰,与伦敦的时尚记者安娜琪雅拉·比昂迪一道创作关于英国民间故事的摄影书。2013年夏,何伊宁拍摄了多场英国民间节日,包括阿伯茨布罗姆利的鹿角舞以及西威顿的燃烧的巴特尔。最终,在比昂迪对民间故事的细致研究下,介绍英国民间故事的名为《图腾:英国民俗导论》的摄影书由此创作完成。
比昂迪没有过多关注与英国民间故事的学科和定义相关的历史与理论议题,而是以一种有趣、有启发性并且吸引眼球的方式展现主题。所有"庆典"部分的照片均由何伊宁拍摄。