F-CARE:Is Fashion Photography Sustainable? (exhibition / 展览)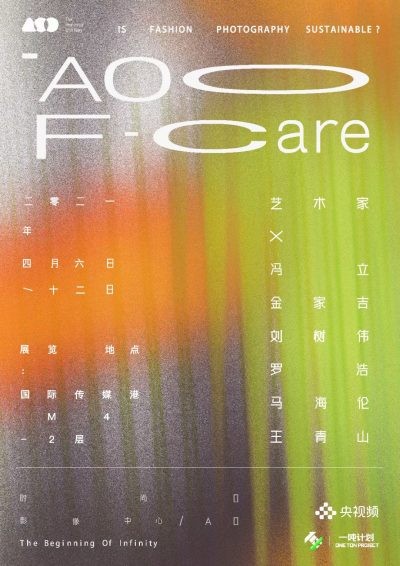 F-CARE:Is Fashion Photography Sustainable?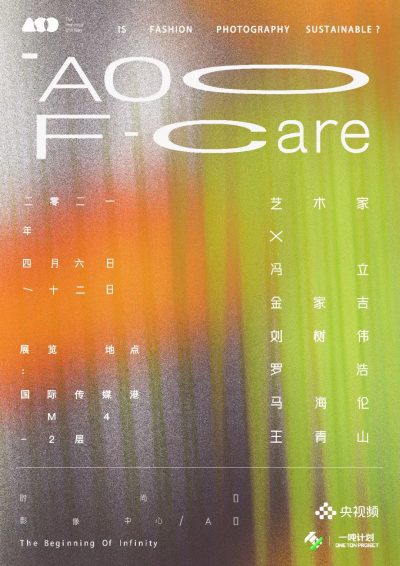 Artists:Feng Li,Jin Jiaji,Liu Shuwei,Luo Hao,Ma Hailun,Wang Qingshan
Curator:A00
Duration:2021.4.6-2021.4.12
Location:M4 2F,West Bund Media Port
How does fashion respond to the contradiction between environmental sustainability and consumer culture? How do creators respond to the problems of excessive fashion and environmental damage through images? How do natural elements build creative context in the photographic narrative? How are fashion objects represented and read in these images? F-CARE is an exhibition focusing on the relationship among photography, fashion and sustainability, which includes fashion and personal projects of six Chinese practitioners active in the field of international photography. The exhibition will be held from April 6 to 12, 2021 at the M4 2F of West Bund Media Port.
A00 is a brand-new platform focusing on the ecology of fashion photography and its culture in China. It aims to integrate fashion images with broader social and cultural issues through interviews, writing, exhibitions and forums,etc., and reconstruct the writing, display and dissemination of contemporary Chinese fashion photography.
参展艺术家: 冯立、金家吉、刘树伟、罗浩、马海伦、王青山
主办方:A00、央视频
策展人:A00
时间:2021年4月6日至2021年4月12日
展览地址:上海市国际传媒港M4二层
时尚如何回应环境可持续与消费文化之间的矛盾?创作者如何通过影像来回应过度时尚和环境破坏的问题?自然元素如何在叙事中搭建创作语境?时尚物件又是如何在这些图像中被表征和阅读的?F-CARE是一场围绕摄影、时尚和可持续之间关系的展览,包含了活跃在国际摄影领域的六位实践者的时尚和个人项目,该展览将在2021年4月6至12日期间,于上海国际传媒港M4 2F展馆举办。
A00
A00是一个关注时尚摄影生态及其文化的全新平台,旨在通过访谈、写作、展览、论坛等形式将时尚影像与更广泛的社会、文化议题结合起来,重构当下时尚摄影的书写、展示与传播。