Dialogue: Viewing, Writing and Display of Photography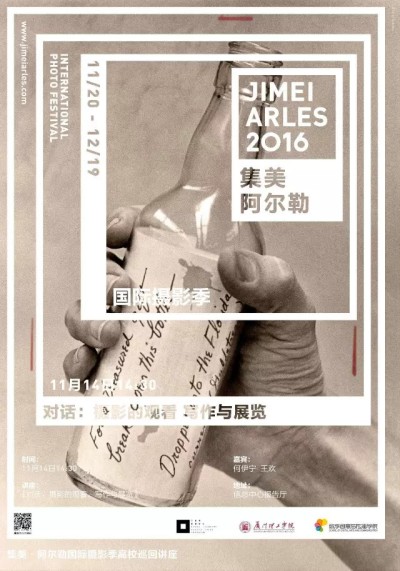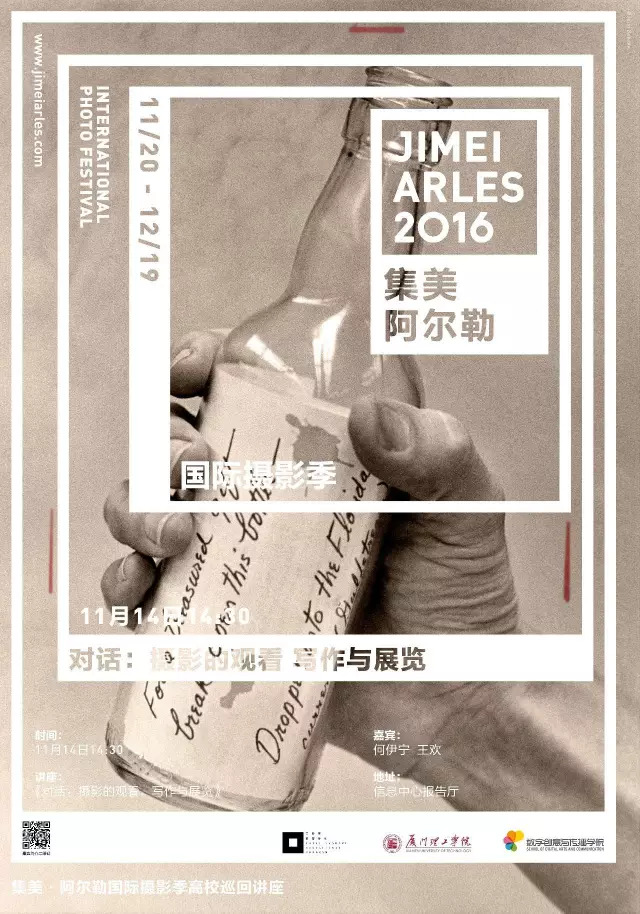 Today, photography has become an amorphous thing that can be constructed by different consciousness. We can call a photo in a commercial advertisement photography and a salon photo with a beautiful sunset photography. However, there are still a group of people who hope to ask a question or convey a concept through photography as a medium. At this time, how do we face photography as viewers, writers and curators?
The lecture will focus on the " Unbounded Images" section of the 2016 Jimei arles International Photography Season - " The Fictional Narrative Turn" and " Objects Involved", and discuss topics related to photography viewing, writing and curation around their respective practices related to photography.
如今,摄影已然变成了一个可以被不同意识所构建起来的不定型之物,一幅商业广告中的照片我们可以称之为摄影,一张拥有美丽日落的沙龙照我们也可以称之为摄影,然而,除此之外,仍然有一批人希望可以通过摄影作为一种媒介,来提出一个问题或传达一个观念,此时,作为观看者、写作者、策划者,我们究竟是如何面对摄影的。
讲座将聚焦2016集美·阿尔勒国际摄影季"无界影像"板块中——"虚构叙事的转向"及"被介入的物件"这两个展览展开,并围绕两人各自与摄影相关的实践进行分享,讨论与摄影观看、写作与策展相关的话题。