A Proposal for Writing the History of Chinese Female Photographers (article) 一份关于华裔女性摄影史写作的提案 (杂志文章)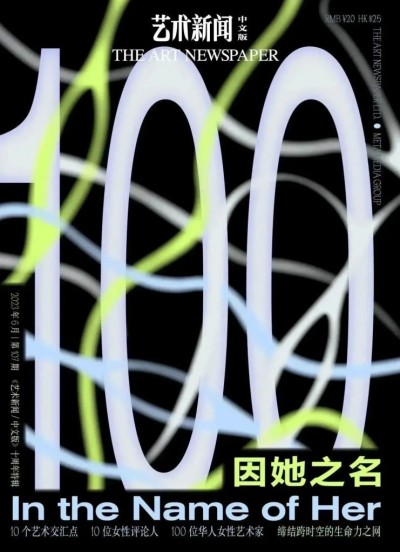 "The Art Newspaper / Chinese" 10th Anniversary Special Edition
2023 June Edition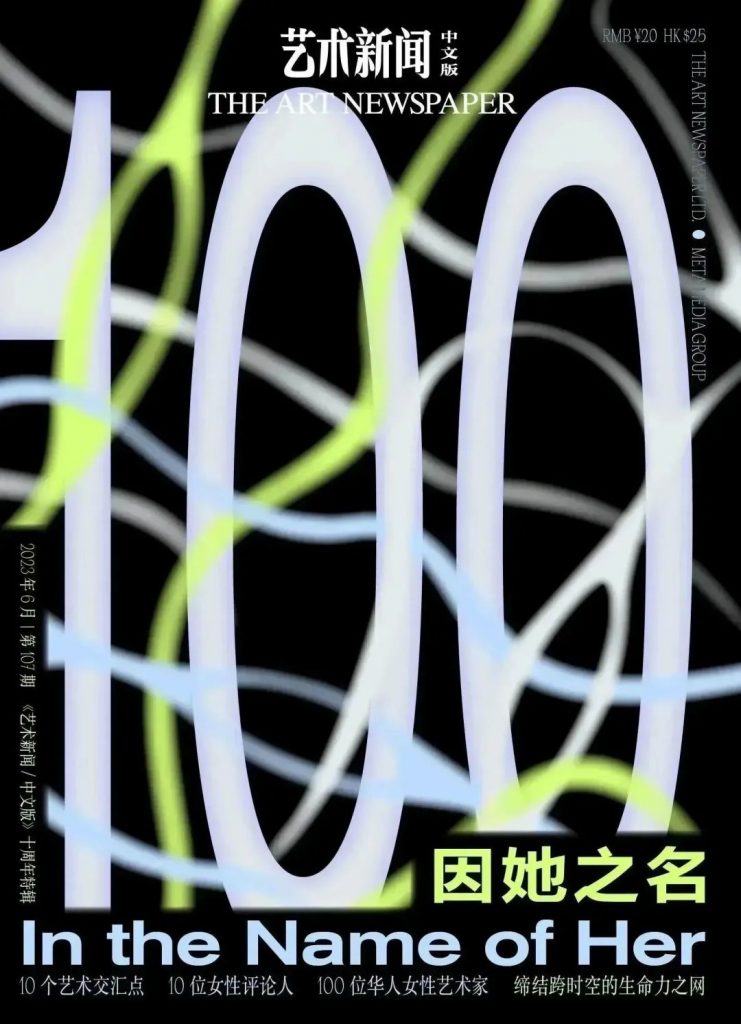 10 Female Art Critics
10 Art Intersection Points
100 Chinese Female Artists
Creating a Network of Vitality across Time and Space
"A Proposal for Writing the History of Chinese Female Photographers"
Yining He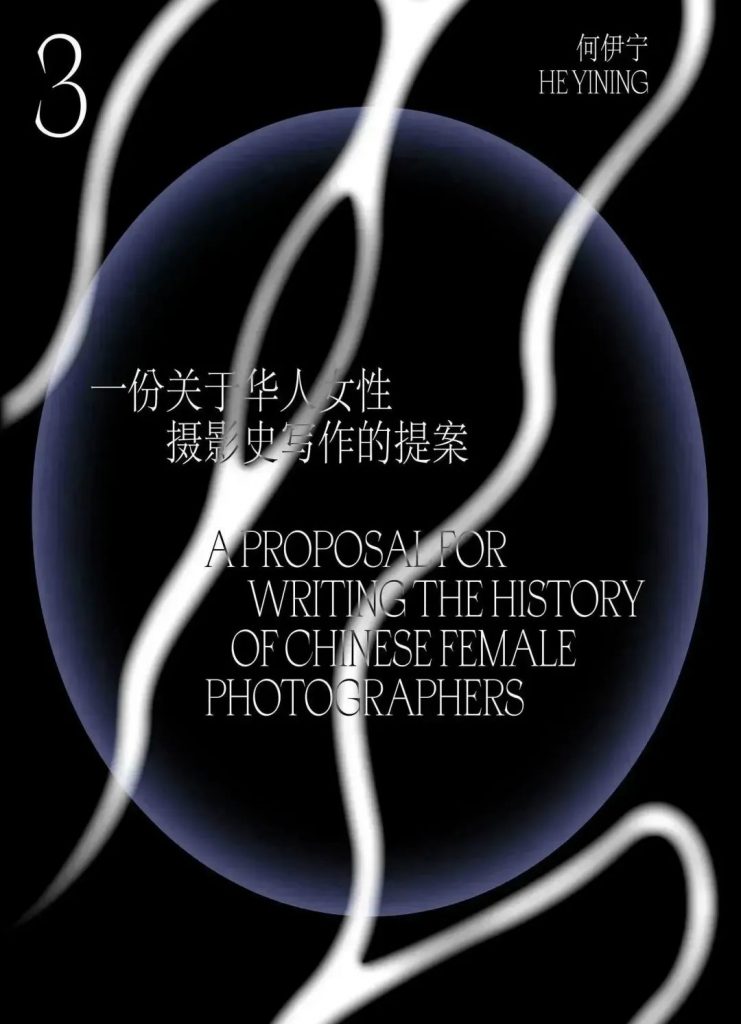 Despite the significant contributions made by Chinese female photographers to the field of photography, there has been a severe imbalance in the historical writing, criticism, and exhibition of their work. Furthermore, there is a lack of critical discussion regarding the intersection of identity, gender discourse, and photographic history. This article proposes an exploratory writing plan from the perspective of a photography historian, intending to re-evaluate the contributions of Chinese female photographers to the history of photography since the establishment of the People's Republic of China.
The article will primarily focus on three frameworks: "Connecting Society," "Measuring Geography," and "Exploring Discourse." The first section, "Connecting Society," will examine how Chinese female photographers use photography to connect society by documenting topics such as social life and folk culture. The second section, "Exploring Discourse," will explore how Chinese female artists have engaged in discussions related to body, gender, and identity, as well as the expression of gaze and gender fluidity in the works of female artists across generations. The third section, "Measuring Geography," will focus on the "local" photographic practices of Chinese female photographers. The aim is to examine the sources of value behind their extraordinary ambition. It will explore Chinese geography and how they transform their experiences gained from traveling into rich forms of creation, challenging, transforming, and redefining the meaning of landscape.
一份关于华裔女性摄影史写作的提案
何伊宁
尽管华裔女性摄影实践者在摄影创作中作出了丰富的贡献,但是历史上有关她们的写作、评论和展览比例严重失衡,同时学术界对于身份、性别话语与摄影史之间的批判性讨论也欠缺。本文从一位摄影史学者的视角出发,提供一个探索性的写作方案,旨在重估新中国成立以后女性摄影史的贡献。
文章主要围绕"联结社会"、"丈量地理"和"探索话语"三个框架展开。第一部分"联结社会"探讨了华裔女性摄影师如何通过记录社会生活和民俗文化等主题,以摄影作为媒介联结社会。第二部分"探索话语"试图聚焦华裔女性艺术家在身体/性别/身份相关话语所展开的创作,以及凝视与性别流动性在跨越代际的女性艺术家作品中的表达。第三部分"丈量地理"重点围绕华裔女性摄影师的"地方性"摄影实践,目的是考察她们探索华夏地理非凡雄心和意志背后的价值来源,以及她们是如何将身体在行旅中磨砺的经验转化成丰富的创作形态展现出来,以此挑战、转化和重新定义了风景的意涵的。
借助以上探索性框架,本文试图强调华裔女性摄影实践者在中国摄影史中的重要性和价值,同时探索女性创作者对于中国摄影发展所提供的特殊视角。此外,本文也呼吁学术界重视女性摄影师的身份和贡献,加强对于身份和性别话语的批判性探讨,以促进中国摄影史的全面发展。