The Photobook Week Aarhus: Chinese Photobooks 奥胡斯摄影书周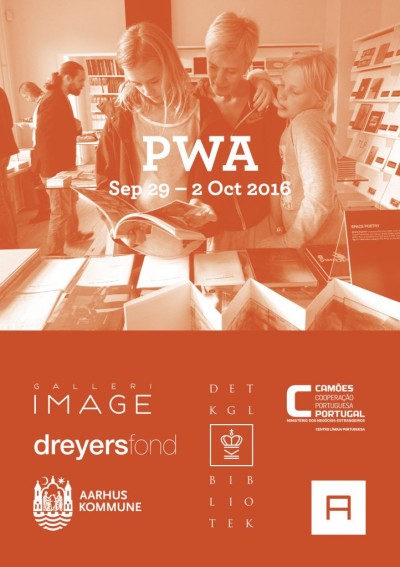 Photobook Week Aarhus Third Edition
26 Sep —— 2 Oct, 2016
Aarhus School of Architecture
Nørreport 20, Aarhus
10am—7pm daily
On view: Photobook
The Photobook Week Aarhus has become known to be an open forum of discussion around the medium, featuring artist talks, debates and conversations, during a weekend packed with interesting events. This year we will kickstart the debate on the role of the graphic designer, editor and publisher with a keynote talk by Markus Schaden, director of the Photobook Museum in Cologne.
The presentations will be by the Swedish publisher Gösta Flemming who runs Journal, the Spanish editor and designer Eloi Gimeno, the Danish designer Aase Eg, the Irish photographer Miriam O' Connor, and the Chinese curator Yining He. We will also talk about Message vs. Medium: The Programmatic Mission of the Photobook, looking at how photographs are used in propaganda, tourism and architecture. We have invited guests such as Thomas Wiegand (author of "Deutschland im Fotobuch"), the Danish publisher Klaus Gjørup. Architect and photographer Lars Rolfsted Mortensen, Mads Greve & Søren Pagter (Danish School of Media and Journalism), and Mette Sandbye (University of Copenhagen).
The panel discussion to round up the themes will be moderated by Claus Peder Pedersen. The festival will also feature events such as Gallery Talks & Workshops, by Anne Elisabeth Toft, Jose Luis Neves and Yining He.
The booksellers section showcases galleries, publishers and institutions, such as Antipyrine, Galleri Image, Space Poetry, Museumsbygningen, ARCHITEGN, Archipelaget, KATALOG – Journal of Photography & Video, PhotoIreland, The Jutland Art Academy, Journal, and bt:st verlag, with selected titles from their shelves.
Also on offer this year, two workshops: First, our popular Photobook Dummy Doctoring Workshop, which allows artists to present their dummies to international professionals to gain valuable feedback and advice; second a workshop on Bookmaking and Preprinting by designer and printmaking specialist Louise Sidenius, who will demonstrate how to streamline the process of bookmaking and adjust your book, so it is ready to print.
Spectrum of Chinese Photography through photobooks
Aarhus School of Architecture
Nørreport 20, Aarhus
10am—7pm daily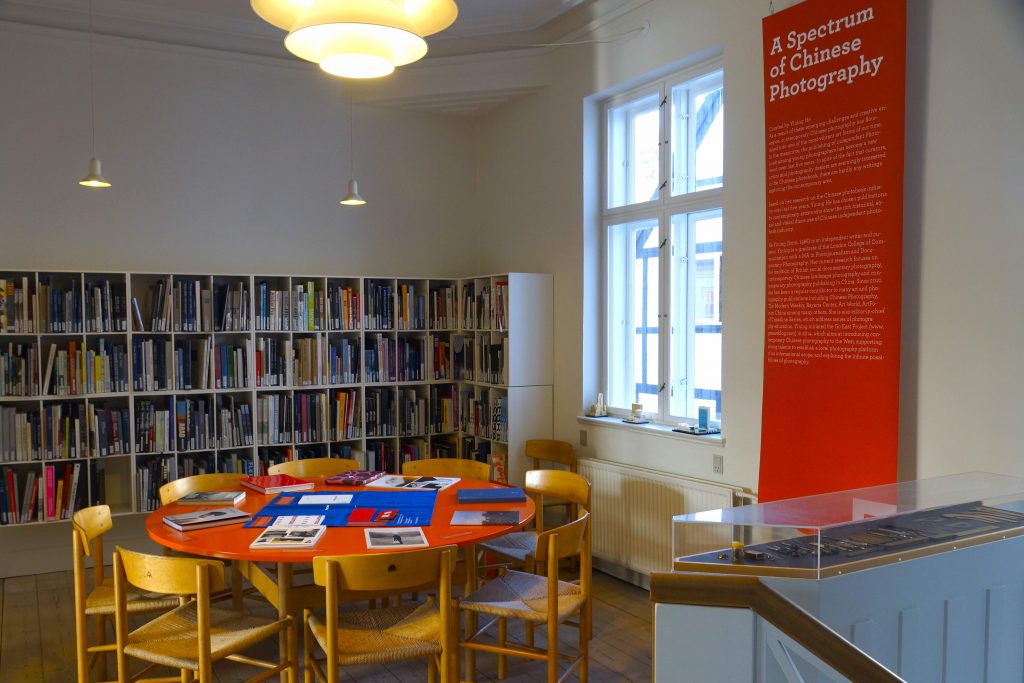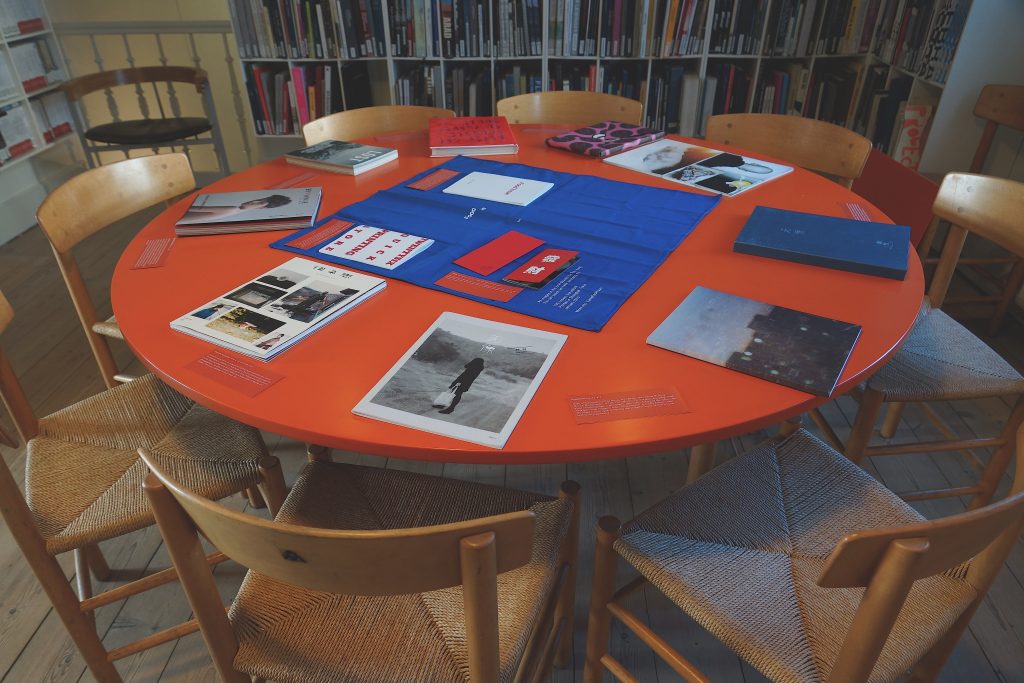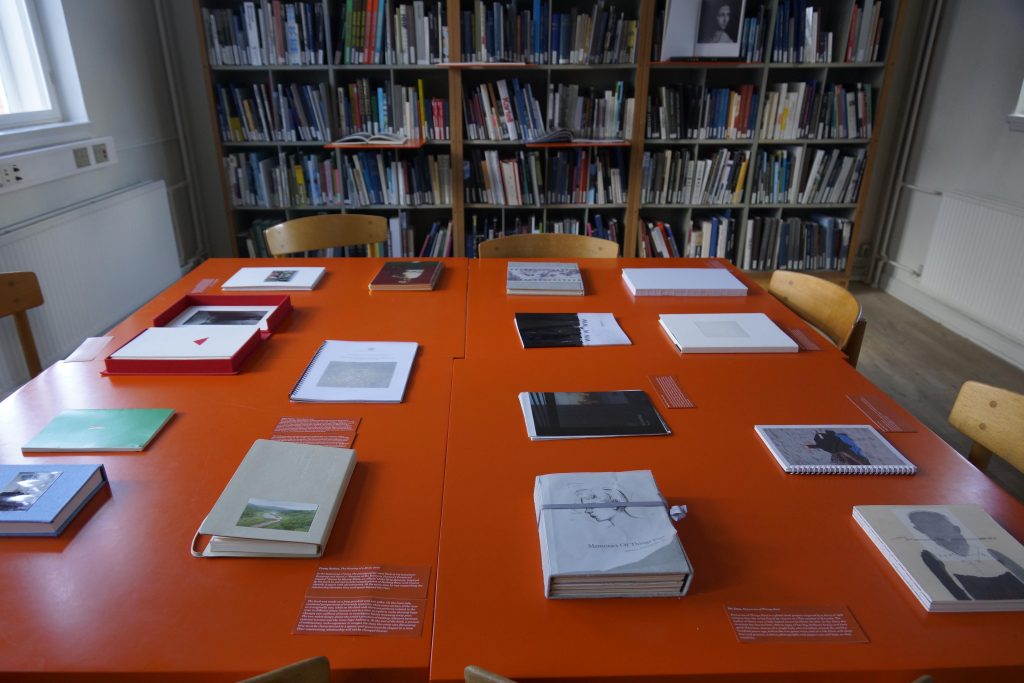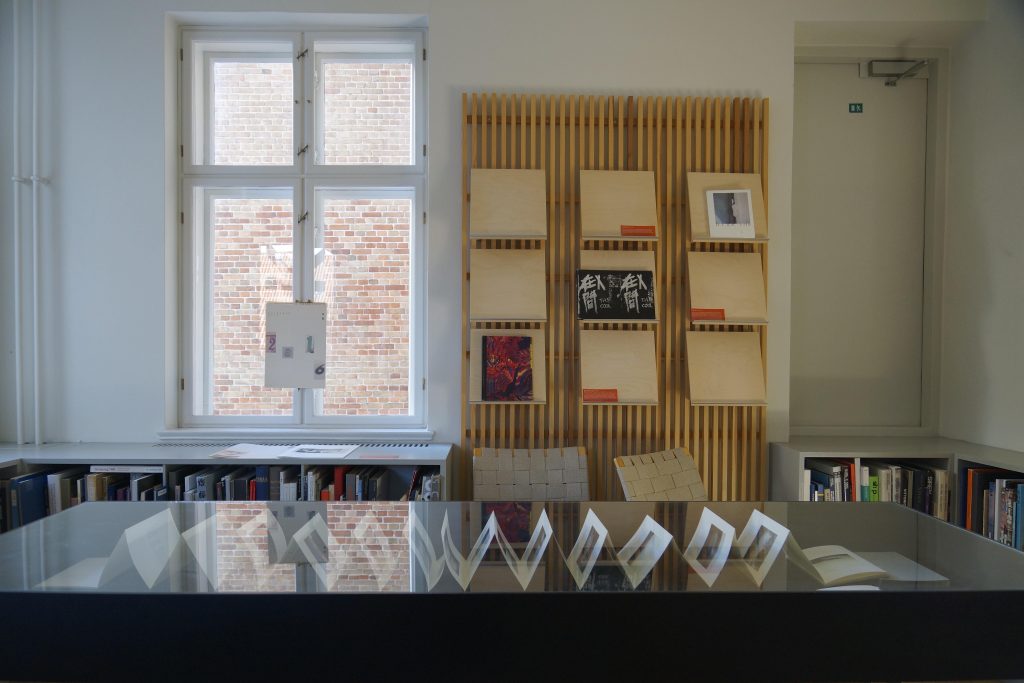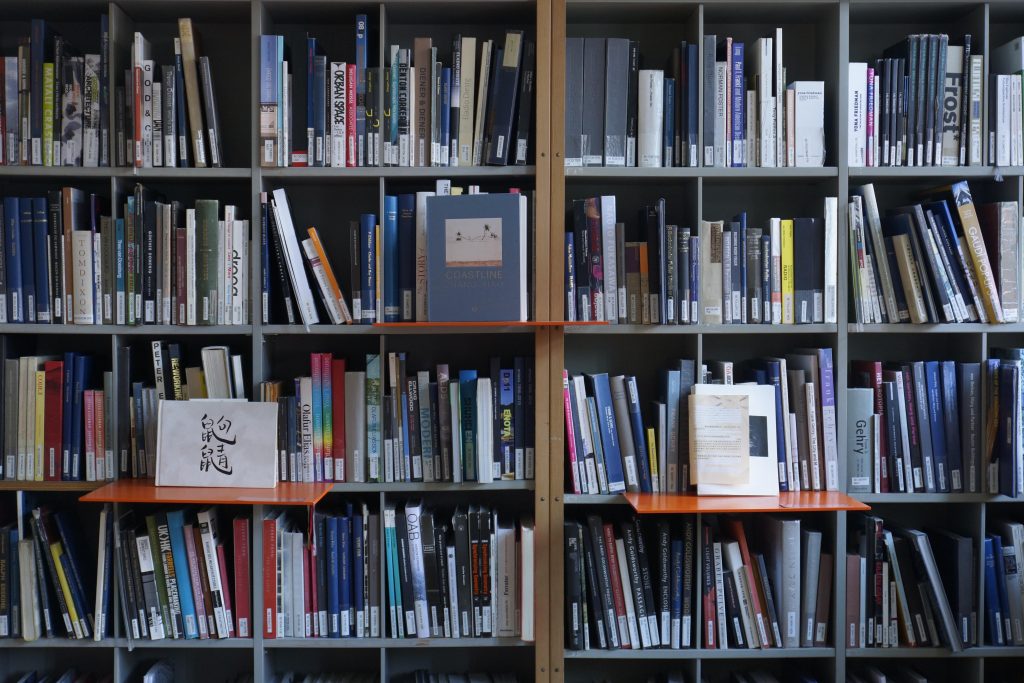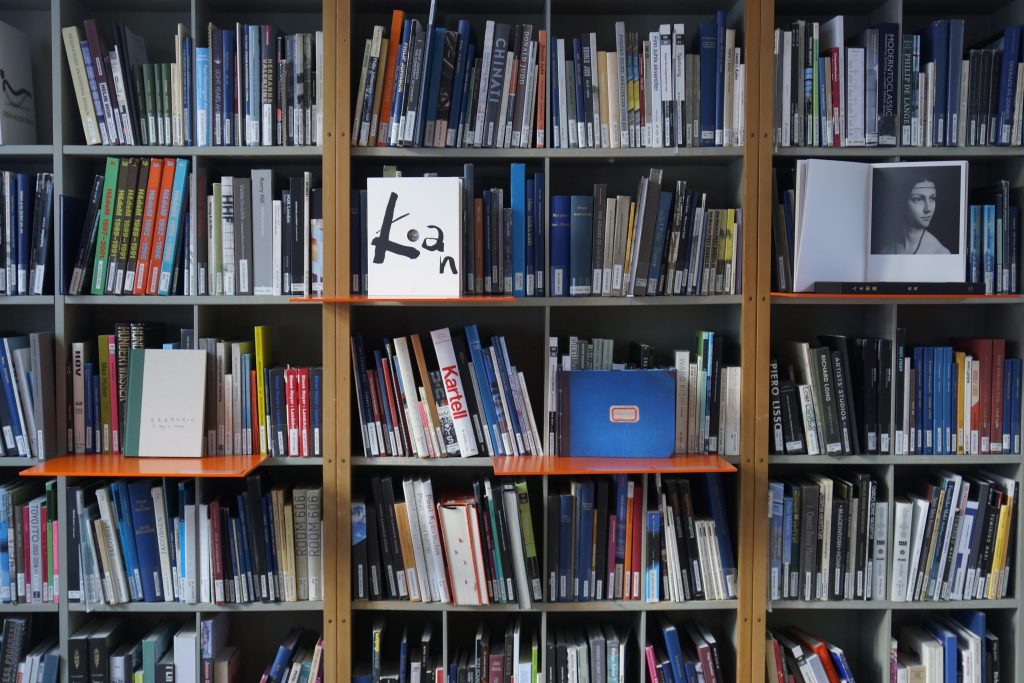 P h o t o b o o k s
Chen Haishu,  Zona Rossa, 2015
Taking Volcano Vesuvius as sample, Haishu Chens photo book Zona Rossa discusses the question: how is the concept "danger" defined, sensed, represented and manipulated by our human society? Using different visual materials, Zona Rossa reveals the multiple characters of Vesuvius: it's not only a natural object, but also a figure interpreted by politics, religion, history, culture and science. The photographs of Zona Rossa resulted from Chens several trips to Vesuvius between 2012 and 2015. The background of the book is an attachment of the emergency plan of the Vesuvian area issued by the Italian Civil Protection Department in 2001, which lists out the different alarm levels of eruption of Vesuvius, the populations of the red zone, yellow zone and blue zone, the traffic situation and escape route as well as the evacuation plan after an eruption. The movie stills are from different media materials about Vesuvius such as documentaries, commercial movies and TV-Series. The text pages quote two letters written by the ancient Rome politician Pliny the younger, which described the whole eruption in 79AD and is considered to be the first document about volcano eruption in the history. The last part of the book quotes the interviews with the inhabitants of Zona Rossa by Chen.  Yin Jiang undertakes the graphic design.
Chen Xiaoyi,Koan,2014
In Koan, Xiaoyi selected abstract landscape photographs for creating photo-etchings. The resulting pieces are poetic and full of imagination. The works use only black ink and are printed on multiple Japanese papers. The colour is derived from an atmosphere of desolation and melancholy and is influenced by the expression of minimalism in ancient Chinese poetry and ink painting.
Chen Zhe, Bees & The Bearable, 2016
Best Photobooks Kassel 2016 – Winner
Unseen Dummy Award 2014 – Shortlist
Dummy Award Kassel 2014 – Shortlist
The book is Chen Zhe's closing statement to her long contemplation on the disquieted souls, the wounded bodies and the elusive link between the two. Presented as a layered notebook which weaves in and out of images and texts, the book restores Chen's practice as an ongoing process of exploration, discovery and research. What happens when actions that can jeopardize one's existence, such as hurting one's own body, in return serve the purpose of understanding existence itself? Should we see it as a fluky escape or as a relief from the weight of modern life? While the individual response may differ, the book illustrates that there still is psychological connectedness that undoubtedly link each of us together. Everything else follows from there.
Cheng Xinhao,The Naming of a River,2016
In the beginning of 2014, the photographer went back to his hometown Kunming and found a "Pictures of Six Rivers in Yunnan's Provincial Capital" drawn by Huang Shijie, an official of the Qing Dynasty. Inspired by the book he started to take sample photos of Panlong River and tried to identify it again with old memories. At the same time he was researching the relationship between time and space beyond the river.
The book was made as a long gatefold with two sides. On the front side, scattered perspectives of riverside sceneries, show every section of the river as it originally was, while on the back side there are pictures related to the river in different times: humans met in a time in a place, rocks showing huge changes over millions of years, or eucalyptus leaves renewing every year. The two-sided design shows the artist's practice of seeking relations between external scenery and the inner logic behind it. At the end of the book, a picture of sedimentary rocks expresses in images the issue the artist was discussing: time must be characterized in a space, and space must be shaped in a time. Their intertwining relationship will not be changed forever.
Fang Meiwen, Blue iris, 2015
When Meiwen first got in touch with photography, she considered it as a convenient and direct way to record life. It was this original interest that helped her explore different angles of objects and preserve their shape and my emotion with the camera. Blue iris is a self-published book by Fang Meiwen.
Huang Dongli,Beyond the Surface,2014
This project presents a kind of non-linear, narrative documentary based on how Huang Dongli observes memory, reality stack, truth and fiction. It explores the question of what can be found beyond the surface, and the connection between what she has seen and what is in her mind. The series, "Beyond The Surface" is a handmade book; it presents the subtle strangeness hidden behind everyday reality and utilizes the freedom of editing like a memory, to repeat or jump through time.
Huang Shisi,FreeFalling,2014
FreeFalling is a personal photography project; through it, Huang Shisi records how photography, the most important part of her life, has been a process that healed her psychologically over the past several years.
Shh!, 2016
Making huge amounts of pictures and abandoning them – this is a typical life of modern human beings. Shh! comes with a fully hand-cut/folding/binding photo book, the handmade process maintains the book as a random, blunt look within my consideration.
Jimu,In Nowhere,2015
Photography is a method of recapturing the representations of lives. Shooting a photo is an act to capture non-existence, yet the image has a lasting existence. If someone affectionately took a photo of a blank and empty scenery, would this photo still be worthy of meaning or existence? In the seemingly meaningless pursuit of nothingness, Jimu created these photos that possess existence.
Ka Xiaoxi,Never Say Goodbye to Planet Booze,2015
In the past few years, Ka Xiaoxi has been taking a lot of portraits of the young Chinese generation, who are designers, musicians and artists, while some are just cool fashion kids. They party at bars, night clubs, music festivals and in private spaces. Some of them are Ka's friends and others are just strangers, creating the moments in his film. His creations are connected to his growth environment. In the past 15 years, the subculture situation in China has continued to exist as a kind of observation. But after he started taking photos for eight years, the subculture has become main stream. The people in his photos actually show the changes of the times – music festivals, E-dance music and fashion scenes, doing whatever they want to have fun and speak to the world.
Lanyue Li,Unacquainted Land,2015
Unacquainted Land investigates the composition of industrial and post-industrial terrain in South Wales. The work captures the ambiance of the setting by organizing the formal elements of the surroundings, finding nuances in texture, shape and line and restructuring the image into a romantic world with oriental elements. Using the camera as a guide, the audience are invited into a visual, perhaps unfamiliar and bleak industrial world, which is anti-utopian. In this work, the terrain in South Wales is more like the state of a nation undergoing fundamental industrial change on which the photographer hypothesizes.
Lin Shu ,Qu Jing,2015
Qu Jing means shrew. This book tells about growth. After moving to Beijing for five years, Lin Shu wanted to put his pictures taken during his life and travels into a book. He tries to express through these personal images everyone's experience of loss and gain, letting go and possession, sorrow and joy, during their growth. Brought up in Southeast China, Lin Shu was obsessed with animals in his childhood. Once, occasionally, he found a shrew ("Qu Jing" in Chinese) in a garden, and tried to catch it, but failed. His girlfriend, who appears a lot in this book, is also a "shrew" he tries to catch all the time.
Ni Liang ,Memory of the Lake,2015
After having graduated from ICP, Photographer Ni Liang started to photograph his hometown, especially the Lake " Tai ". He shot with a large-format camera and iphone 4 simultaneously. Eventually, the phone works became the work Memory of the Lake.  This series was selected by Berlin Photo Festival 2013, and was also exhibited at several international photo fairs.
Ou Chiacheng,Expiration & Stockholm Syndrome 2016
"The past is our definition. We may strive, with good reason, to escape it, or to escape what is bad in it, but we will escape it only by adding something better to it." – but I just want to let "the relationship" be what it should to be. The combination of two projects "Expiration" and "Stockholm Syndrome", citing the words of Yukio Mishima as the main line of book. Inkjet fine art print, laserjet print, handmade binding.
Ren Hang, Food Issue, 2015
"Those who are reading this article might have heard of Ren Hang. After his intensive exhibitions and media exposure around the world, his works can be seen online or in magazines. All of those public photographs were selected among tens of thousands of pictures, which he considers to be perfect. During our daily contact with Ren Hang, we have seen Ren Hang's many unpublished photos. Some of these exposed his feet by accident, or he used his feet to feed and tread on male models. This kind of insignificant act got our attention, and then it occurred to us to edit a compilation of photos about feet." -Same Studio
Wang Jing,The Coil,2014
The Coil is comprised of 71 black and white photos taken in 2009-2010 and in 2011-2014; the author, Wang Jing, printed all the photos in his own darkroom. The series is heavily influenced by post WWII German expressionist painting and French existentialist literature.
The photobook is a semi-biographical work; the author sought to insulate himself from modern Chinese society during his youth because of his distaste for a place characterised by overbearing and omnipresent social control, rife with social conflicts and promoting the degradation of humanity. Modern China's societal crisis combined with the author's inner conflicts have led him to develop an uncontrollable angst; this angst is the primary motivation behind the creation of the images that make up The Coil.
Yang Yuanyuan, 10 Days in Kraków,2014
2015 Shortlisted, Author Book Award, Rencontres d'Arles
2015 Shortlisted, Best Photobooks, Fotobookfestival, Kassel
10 Days in Kraków is presented in a format between a travelogue and a scrapbook. Although the book does not have a content page, within the seemingly fragmented structure, three chapters unfold themselves – War, City, and Connection (from there to here / from I to you). The book consists of snapshots, diaries and found images that Yang Yuanyuan created or collected during her 10-day stay in the city as well as fragments (film stills and text excerpts) from three existing works: The Sky Crawlers (2008, directed by Mamoru Oshii), Invisible Cities (written by Italo Calvino) and 2 or 3 Things I Know about Her (1967, directed by Jean-Luc Godard).
Zhang Lijie,Midnight Tweedle,2014
Through sequences of fragmental scenes, Midnight Tweedle explores the diversity of the Chinese collective memory from a personal perspective. Either in a narrative or at random –conscious or unconscious— these images seem potentially connected, yet coincidental: the way memory works. The book employs various forms, from documentary photography, to collage and poster to staged imagery. Midnight Tweedle aims to introspect on the human race, especially the Chinese, and symbolizes the dilemmas that exist in the context of the cultural and political history of China.
Zhang Wei,Artificial Theater,2014
In real life, people who are eager for success often become frustrated by failures, however, the virtual network game can give players a successful experience through identities. The game starts from a basic identity, "people", for whom you can set the gender, the general shape, and the personality. Likewise, Zhangwei virtualized the identities of temporary performers and used them in an exaggerated way to create myth-like roles for theArtificial Theater series.
Zhang Xiao,Coastline,2014
Zhang Xiao started his journey from 2009-2013 along the coastline of China. China has a long coastline stretching from the mouth of Yalu River in Liaoning province, in the north, to the mouth of Beilun River in Guangxi province in the south. A total of eighteen thousands continuous kilometres. There have been great changes every day in China since it began opening up 30 years ago. The cities are like big construction sites accelerating their construction pace to catch up with the rest of the world. All of this is particularly prominent in China's coastal areas. A multitude of countrymen leave their native places to go there. Urbanization drives continually accelerating growth while people's spiritual lives are left behind.
Zheng Longyihai,Air Chrysalis,2015
Air Chrysalis is an imagery emblematising evil power in the novel 1Q84, written by Japanese writer Haruki Murakami, which has several meanings in my interpretation. The topic discussed in the work Air Chrysalis is not "copying", but "evolution" in the long time of culture spreading, which is like a journey of cultural archaeology striding across characters and images, during which the photographer finds that the "evolution" of culture is sometimes very absurd. It is like the words of the philosopher Socrates: "in the city he could learn from men, but the fields and the trees could teach him nothing."
Zhong Hualian,TWENTYSIX QUICK PRINTING STORE,2016
Zhong Hualian photographed twentysix quick printing store with my mobile phone, within 5 kilometres from where I lived, and came to the first graphic quick printing store that I shot to print this book, this book also becomes "a product" belonging to the quick printing store. The theme of the works and book design were affected by Ed Ruscha's Twentysix Gasoline Stations.
Zhou Yue,Glass Matrix,2016
In the winter of 2015, Zhou Yue went to the eastern coastline of the US and lived there for two and a half months. Except for the days she spent at her print station in Norwalk (Connecticut) the artist spent most of her time in New York and Jersey. She lived in Newport, a community of Jersey, but near New York City. Through her window, she could see Manhattan Island across the river. The structure and pattern of the book were inspired by the cubic buildings and square windows. A large paper was printed, cut and folded into cubes and squares.
Liu Wenting, 3.00 pm – 4.00 pm 20/02/ 2014 Conversation, 2015
This project represents the reflection of people's relationships through hand gestures.
By documenting unconscious hand gestures during a conversation between two acquaintances from 3.00pm-4.00pm on 20/02/2015, the work presents the subtle variation of emotions and the content of conversation between the two people and their relationship. The artist explores the project as a book to make an intimate connection between the work and the audience. The audience joins the conversation of hands by browsing the book with their own hands also.
Shi Zhen, Memories of Things Past,
Memories of Things Past is a photo book project inspired by a diary of 19th century that the artist found by chance at a flea market in Brussels. The author of diary was a lady signed Laure Lorthioir De Mot. In the diary she recounts the stories from 1872 to 1954 of her big, brilliant family and their good old times: stories of a single lady who travelled around the world a hundred years ago, before the two great wars, and of a life filled with deep love and passion. Letters, photographs and papers are well kept, as they would be.
Yang Yuanyuan, Nearly There, Nearly Concrete, Chongqing, Dummy book, 2014-2015
This dummy book was selected as the second prize by Martin Parr on Lianzhou Foto Festival for Gucang Dummy Award Martin Parr Edition.
Before a visit to Chongqing in 2014, Yang purchased an old photo archive that documented buildings belonging to a Chongqing-based telecommunications company in the 1960s (Cultural Revolution was from 1966 to 1976). Returning to Chongqing some 50 years later, Yang attempted to locate the buildings depicted in the photo album. While a marginal few still remained, most had been bulldozed to accommodate visions of modernity. Some of the streets with antiquated names, such as "Anti-Feudal Street" had vanished after 80s. Their stories are now just a figment of its historical narrative. For those addresses that were still locatable, Yang juxtaposes photographs of the current buildings with those from the past, strengthening its historicity and continuity of the metropolis' story.
The work leads itself to its second chapter when Yang encountered an old factory while searching for one street during the process, the second chapter is focus on two other types of locations: factories that played an important role in Chongqing's recent development, but are currently abandoned or in disrepair; and large construction sites in the city center. Further, she juxtaposes portraits of workers that possibly belonging to the construction teams who built some of the historical buildings with the workers met upon her recent excavation of these regions, ultimately weaving a narrative that transcends a temporal-scape.
Sun Yanchu, Ficciones, 2016
The artists found the photographs in this series in antique markets. They were taken in China of 1970s or 80s. He used collaging or drawing to destroy or bring out the stories in the photos, using simply his imagination or restoration based around his knowledge of the social changes in recent years. Maybe the original photos recorded real things which happened, but were the new plots through his changes completely fabricated?
Deng Yun, Pale Fire, 2016
Pale Fire is a collection of Deng Yun's work that explores daily sparks of his life in Japan.
Z i n e s
BROWNIE Magazine, Issue 1, 2016
BROWNIE is a magazine about how photography can change our lives.
It is a magazine aimed at uncovering the value of photography and its relevance to everyday life. Like the iconic camera that it is named after, it believes in making photography accessible to everyone by sharing inspirational stories about life through photography.
Volume One discusses the 'human connections' behind photography. Through personal stories, conversations with photographers, observations and a photobook, we dive into the connections that bind our hearts, and into the disconnections that keep us safe. We look at how photography takes us behind the curtains of humanity, to see the invisible ties that make our hearts beat.
Imageless,Issue 1, 2, 3
Issue 1: Photographer: Chen Liang , Wan Xudan, Wu Yiming, Ni Liang
Issue 2: Photographer: Li Yidi, Chen Miaona. For this issue, Imageless Studio chose two photographers who lived in two cities – Tokyo and Shanghai. They have both made images in urban cities; however, in totally different ways. We edited their images, presenting them together based on their unique individual experiences.
Issue 3: Photographer: Aspirin, Cheng Yinhe. This issue is about the "island". Photographer Aspirin travelled in Taiwan with his family and friends for about two weeks. Shot with 35mm black and white film. Photographer Chen Yinhe got a working holiday visa and went to New Zealand. Photographed with medium format camera in colour. We made each of their works into a single book, and combined these two books with a hard cover.
JPEG – Wu Liewei + Chi Xi, I Wish You Good Fortune,2016
Jiazazhi Magazine, Issue 0 Untouchable, 2016
Jiazazhi magazine is an independent photography magazine from China. The first issue is published in June 2016.
Lateral Roots, Issue 1,Photographs within Photographs, 2015
Lateral Roots is a collaborative publishing project of artists Yang Yuanyuan, Zhu Lanqing and designer Yang Lutong. The project is developed based on an interest in existing images, and references Deleuze's concept of the "arborescent" in the title. Here, the "lateral roots" are elements other than the main subject of the image, often captured inadvertently by the photographer, and sometimes with greater significance. Lateral Roots is published in zine form, each issue is presented in a different format according to the specific theme. Lateral Roots issue 1 includes two printed matters: a zine and a wall calendar.
LOST , Issue 3, 2016
LOST is a magazine about self-discovery through travel. It is a magazine that features real stories, personal reflections and epiphanies from people around the world. It believes that travel is not about fancy hotels or tourist destinations, but about immersing oneself in some place that is entirely foreign to feel extremely uncomfortable, so that one can learn from it. It believes that travel is a state of mind.
No. 223 – VERSATILE #2 / Beautiful Things Out of the Dust issue, 2014
Versatile – A Selfish Sensitive Image Zine, mainly focuses on photographs taken by the artist called number 223. Versatile is an individual photographic album, recording 223's cutting-edge art and his takes on pop culture, freedom and unrestraint. Following the previous No Strings Issue, the second issue, Beautiful Things Out of the Dust, includes a series of both negligible and grand scenes. In Out of the Dust, No. 223 has restrained his usual taste and habits, but still manages to enlighten the audience with some seemingly common, ever sensible "unconventional beauties."