"Towards Evenings: Six Chapters" Foam Magazine #52 Talent (2018)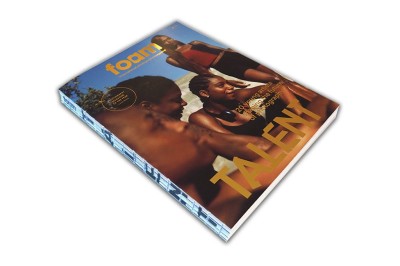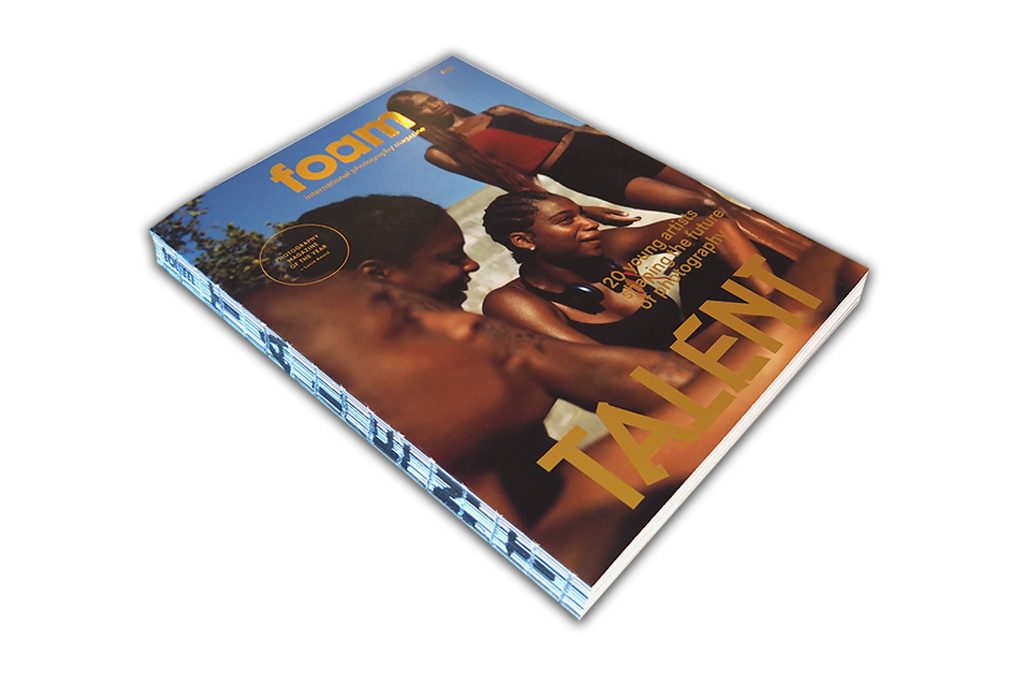 Foam Magazine #52 Talent (2018)
This edition of Foam Magazine Talent Issue contains a selection of 20 artists delineating photography's state of affairs. Next to floating trends and tendencies, artists have been steadily focusing on social, political and environmental concerns, often intertwined with identity and personal representations. 
Today's emerging photographers cross borders with striking ease. Classic two-dimensional representation is now interchangeable with object installations, making the experience of the work as important as its vision. Archival materials continue to have a very important role, together with multi-layered, long-term research. As always, each portfolio is accompanied by a critical essay offering further insight into the nature and concept of the project.
CONTRIBUTING PHOTOGRAPHERS AND ARTISTS
Florian Amoser, Christopher Anderson, Nina Berman, He Bo, Valentine Bo, Chen Zhe, Maisie Cousins, Sylvain Couzinet-Jacques, Rineke Dijkstra, Carolyn Drake, Jalan and Jibril Durimel, Gregory Eddi Jones, Sophie Gabrielle, Eric Gyamfi, Thomas Hauser, Toyomitsu Higa, Mao Ishikawa, Stelios Kallinikou, Takashi Kawashima, Dima Komarov, Lilly Lulay, Trevor Paglen, Jaya Pelupessy, Daniel Shea, Senta Simond, Małgorzata Stankiewicz, Salvatore Vitale, Carmen Winant
CONTRIBUTING WRITERS
10x10 Photobooks, Rahel Aima, Mariama Attah, Taco Hidde Bakker, Ben Burbridge, Caroline von Courten, Anastasiia Fedorova, John Fleetwood, Hinde Haest, Yining He, Jos Houweling, Ashleigh Kane, Eriko Kimura, Kim Knoppers, Alexandra König, Mirjam Kooiman, Shoair Mavlian, Gemma Padley, Kateryna Radchenko, Liz Sales, Aaron Schuman, Miwa Susada, Artur Walther, Carmen Winant, Duncan Wooldridge
An abstract:
The Chinese word 向晚 (towards evenings) refers to the nebulous hour when night is about to fall. It not only alludes to feelings of uncertainty and transience, but also appears frequently in classic poetry as a metaphor for decline and an expression of nostalgia and homesickness. Drawn to this evanescent phenomenon and fascinated by its metaphysical significance in broader contexts, Chinese artist Chen Zhe started a cross-disciplinary project to explore the dusk.
Towards Evenings: Six Chapters consists of six different sections. In the first three chapters (The Uneven Time, Nightfall Disquiet and The Red Cocoon) Chen Zhe sets out to investigate, both visually and linguistically, the temporality and textual definition of the dusk as well as individual responses to related literary materials.
The Only Question is How to Endure, in the second part of The Uneven Time, consists of four metal shelves with archival pigmented inkjet prints, a setup not unlike museum display cases. Each black metal shelf showcases images and literary materials the artist has put together in an attempt to visualise the ambience of dusk through photography, and each shelf corresponds to one of the four themes: Immersing, Resisting, Seizing the Moment and Understanding Eternity, all of which are closely related to the phenomenon.
Text by He Yining