The Abode of Anamnesis (editorial)《记忆寓所》(编著)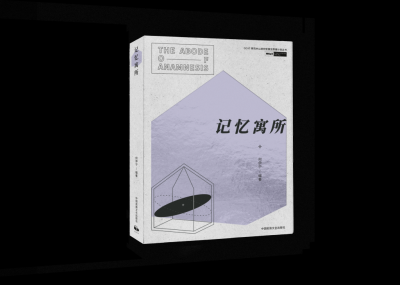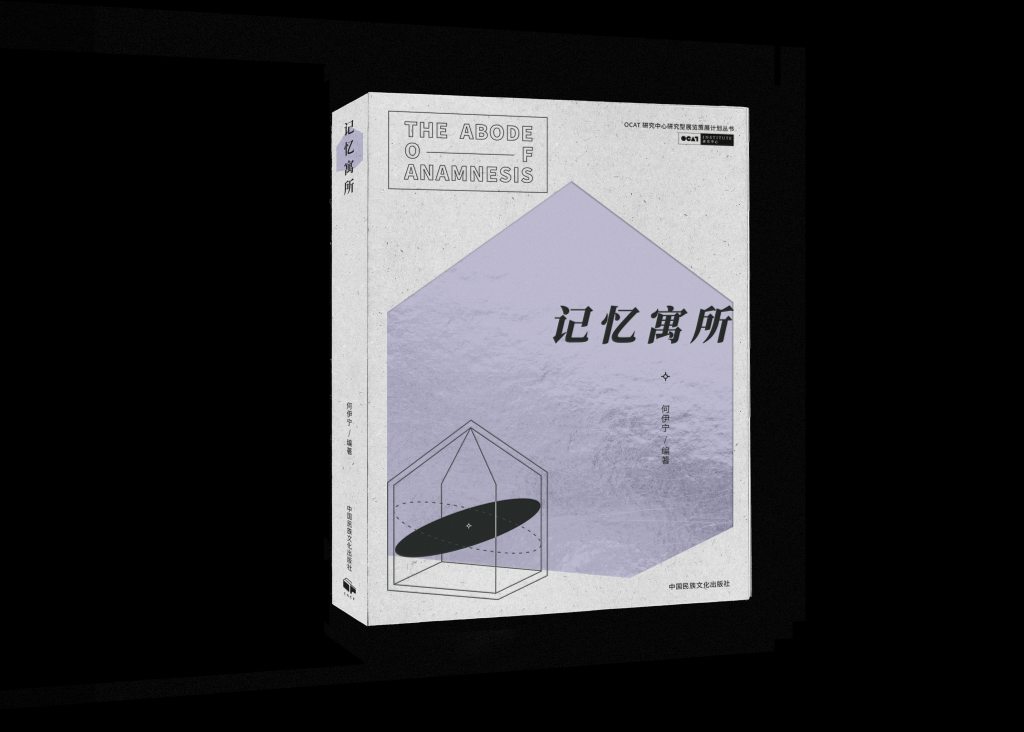 OCAT Institute Research-based Curatorial Project Publication Series
Project Directors: Hung Wu, Weiqi Guo
The Abode of Anamnesis
Edited by Yining He
Artists: Chen Min, Dong Yuxiang, Li Lang, Zhen Shi, Kurt Tong, Yuanyuan Luka Yang, Zhu Lanqing
Co-authors:Yining He,Chen Min, Dong Yuxiang, Li Lang, Zhen Shi, Kurt Tong, Yuanyuan Luka Yang, Zhu Lanqing,Diyong Long, Ziyun Wang, Beichen Yang, Xinwei Zhu, Greg Battye, Jose Luis Neves,  Bo He,David Bate, Bingfen Dong, Yunchang Yang, Hu Hao, Wei Su, Ran Li, Wenzhao He
Special Mentions:Huan Wang,Mengsu Chang, Federica Chiocchetti,DUAN Lian,
Designer: Wei Longwen
The Abode of Anamnesis is the highly anticipated catalog of the exhibition that sprang from the winning proposal of OCAT's inaugural Research-based Curatorial Project (2018). The book includes all the materials from "Picturing Histories: Historical Narratives in Contemporary Chinese Photography", the research-based exhibition project by curator He Yining, who is also the editor-in-chief of the catalog. With essays, exhibition views, artwork analyses, and materials from other events in the program, the book traces the project from its initial stage of research to the presentation of the proposal, the development of the proposal, and the final exhibition, demonstrating how a curatorial concept can be turned into a highly concentrated exhibition program with both academic and visual appeal.
"The Abode of Anamnesis" focuses on several cases in Chinese contemporary art that enter historical narratives through photography. The exhibition seeks to analyze the context in which the current trend occurs, examine the creative strategies adopted by different artists, and to explore the unique viewpoint photography offers in the construction of historical narratives from different angles. Utilizing exploring histories of individuals and families, historical events, discussing varied historical episodes, or even reflecting on the theme of photography as a medium of historical narratives, the artists in this exhibition think of themselves as archaeologists and approach their subjects from various perspectives. While revisiting, rewriting, and reconstructing history, they have also been searching for more specific cultures.
Format:Hardback
Dimensions:889mm × 1194mm
Publication date:June 2021
Publisher:China Nationality Culture Press Co., Ltd.
Publication City/Country:Beijing,China
Language:Chinese,English
ISBN:ISBN978-7-5122-1306-7
Price:258 RMB
OCAT 研究中心 研究型展览策展计划 丛书

总策划: 巫鸿、郭伟其
《记忆寓所》
何伊宁 编著
艺术家: 陈旻、董宇翔、黎朗、石真、唐景锋、杨圆圆、朱岚清
合著:何伊宁、黎朗、唐景锋、石真、陈旻、董宇翔、朱岚清、杨圆圆、龙迪勇、王子云、杨北辰、朱欣慰、格雷格·巴蒂耶、何塞·路易斯·内维斯、何博、大卫·贝特、董冰峰、杨云鬯、胡昊、苏伟、李然、和文朝
特别参与:王欢、常梦苏、费德里卡·基奥切蒂、段炼
《记忆寓所》是OCAT研究中心发起的"研究型展览策展计划"2018年度优胜展览同名出版物。本书汇总了主编及策展人何伊宁"描绘历史:中国当代摄影中的历史叙事"研究型策展项目的全部内容,包含了《描绘历史:中国当代摄影中的历史叙事》论文、"记忆寓所"展览现场、艺术家作品解读,研讨会论文,并辑录了配合展览所举办的一系列活动。本书用实际案例提供从研究文本到展览方案呈现,并对原有方案不断调整深化,将策展概念转化为一场高度凝练、兼具研究性与视觉性的展览的全过程。
展览"记忆寓所"聚焦中国当代摄影中主要运用摄影进入历史叙事的若干案例,试图通过对产生这种潮流的原因进行语境分析,考察诸位实践者所运用的不同策略,并从不同角度来探索摄影在历史叙事中所提供的独特视角。从探索个人和家庭历史,到探究历史事件,再到讨论历史中的片段,甚至是反思照片作为历史叙事媒介的主题,参展艺术家将自己视为考古学家,纷纷从不同叙事角度切入,在回顾、改写和重构历史的同时,延伸出他们对更具体、广泛文化的追溯。
开 本: 889mm×1194mm 16 开
责任编辑: 张 宇
责任校对: 张嘉林
设 计: 魏龙文
出 版 者: 中国民族文化出版社
版 次: 2021 年 6 月第 1 版第 1 次印刷
标准书号: ISBN978-7-5122-1306-7
定 价: 258 元