1000 Words 10 Year anniversary print edition | City Guide Shanghai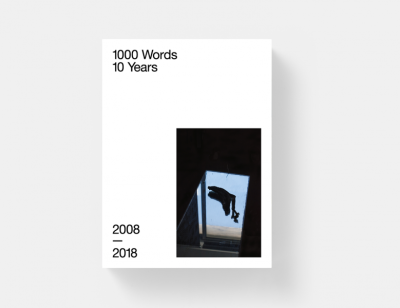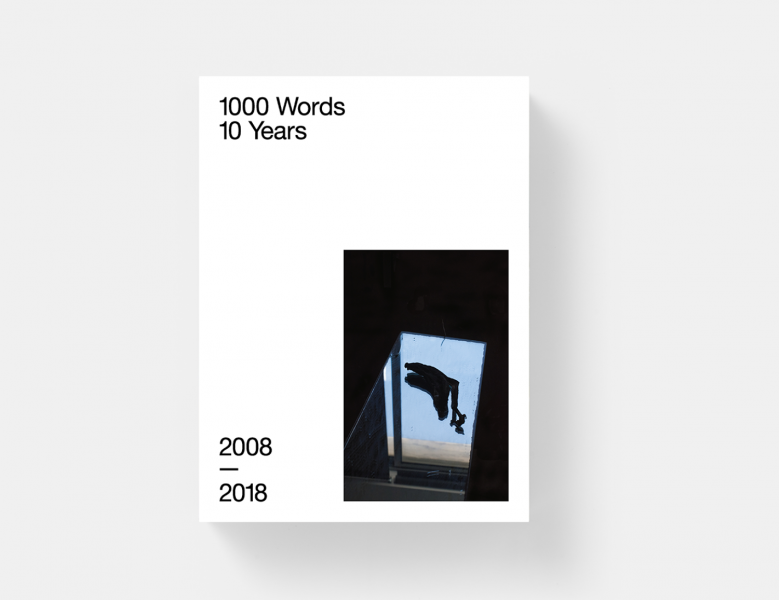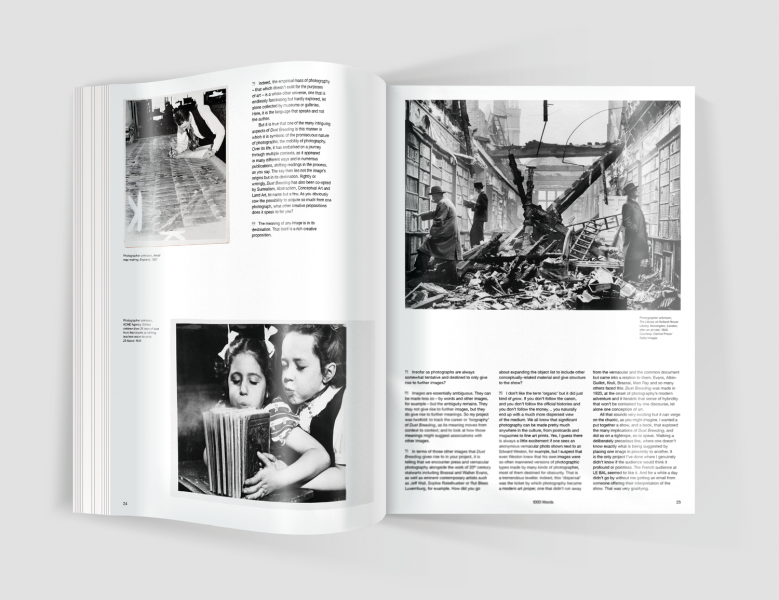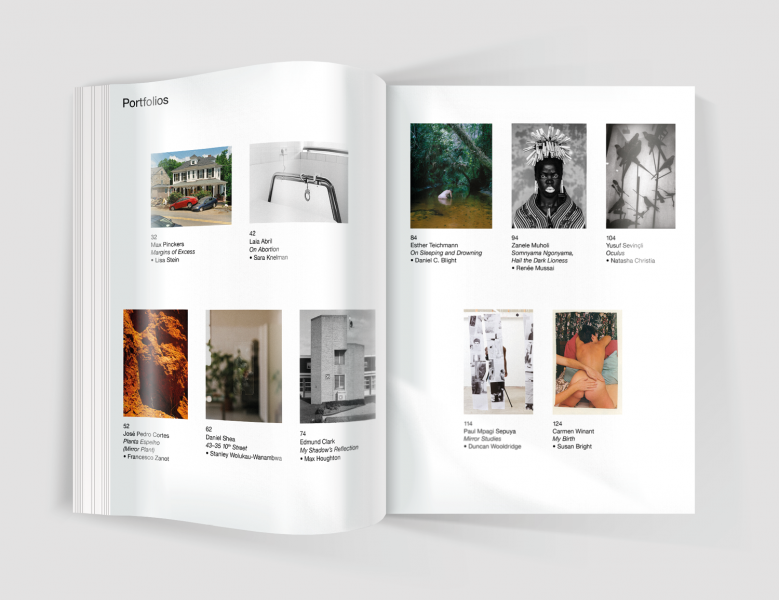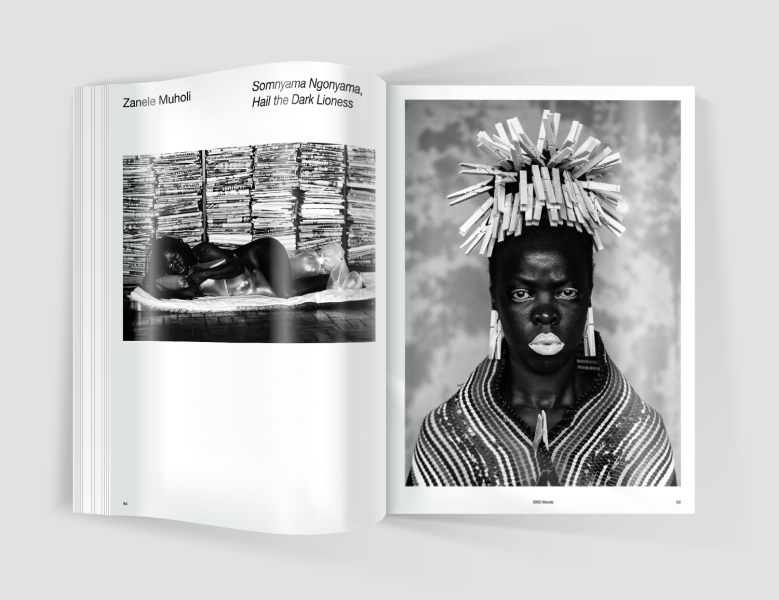 Designed by Sarah Boris, and printed at Musumeci S.p.A, Italy, the publication takes the form of a beautiful 200-page bookish magazine featuring a host of newly-commissioned content. At its core lies the high-quality reproductions of 10 portfolios from artists who, we believe, have built significant bodies of work and emerged as increasingly influential practitioners in the past decade. Those individuals include José Pedro Cortes, Laia Abril, Edmund Clark, Esther Teichmann and Zanele Muholi to name but a few.
Other highlights include a series of highly-anticipated city guides. From New York to Milan, London to Shanghai, we focus on some of the most engaging gallery spaces showing photography today. The magazine also contains long-read profiles on curators, opinion pieces on the representation of women photographers at leading photo festivals, reflections on British developments in critical race thinking, as well as insights into a decade's changes in photography among other features. Finally, we delve into our archives and present a selection of memorable and talked-about articles from the 1000 Words back catalogue.
The production of the 10 year anniversary print edition of 1000 Words has been made possible thanks to 572 backers of a Kickstarter campaign.
Special thanks to Gerry Badger, Norman Clark, Frédérique Destribats, David Solo and Duncan Wooldridge for their generous support.
1000 Words Photography Ltd is registered in the UK as a private company no. 6957640.
ISSN 2631-486X
---
Table of Contents
Features
9  Editorial
• Tim Clark
10  Photography in Flux
• Lucy Soutter
16 Rewind, Repeat, Repeat with Stuart Hall
• Yasmin Gunaratnam
18 Les Rencontres d'Arles 2018
• Caroline Molloy
20 Multitude of Counterviews
• Taco Hidde Bakker
22 Trapping Time
• Tim Clark and David Campany in conversation
---
Portfolios
32 Max Pinckers Margins of Excess
• Lisa Stein
42 Laia Abril On Abortion
• Sara Knelman
52 José Pedro Cortes Planta Espelho/Mirror Plant
• Francesco Zanot
62 Daniel Shea 43–35 10th Street
• Stanley Wolukau-Wanambwa
74 Edmund Clark My Shadow's Reflection
• Max Houghton
84 Esther Teichmann On Sleeping and Drowning
• Daniel C Blight
94 Zanele Muholi Somnyama Ngonyama, Hail the Dark Lioness
• Renée Mussai
104 Yusuf Sevinçli Oculus
• Natasha Christia
114 Paul Mpagi Sepuya Mirror Studies
• Duncan Wooldridge
124 Carmen Winant My Birth
• Susan Bright
---
City Guides
136 San Francisco
• Roula Seikaly
137 New York
• Jon Feinstein
138 London
• Gemma Padley
139 Paris
• Laurence Cornet
140 Brussels
• Stefan Vanthuyne
141 Amsterdam
• Erik Vroons
142 Berlin
• Julia Schiller
143 Milan
• Ilaria Speri
144 Shanghai
• He Yining
145 Tokyo
• Ihiro Hayami
---
Archives
148 Richard Mosse Incoming
• Duncan Wooldridge
152 Dominic Hawgood Under the Influence
• Lucy Soutter
154 Edgar Martins Siloquies and Sililoquies
on Death, Life and Other Interludes
• Daniel C. Blight
156 Arpita Shah Nalini
• Emilia Terracciano
158 Christian Patterson Bottom of the Lake
• Lisa Sutcliffe
160 Alexandra Lethbridge Other Ways of Knowing
• Lisa Stein
162 Matthew Connors Fire in Cairo
• Max Houghton
164 Peter J. Cohen Snapshots of Dangerous Women
• Susan Bright
166 Matt Lipps Library
• Chris Littlewood
168 Sara Davidmann Ken. To be destroyed
• Greg Hobson
170 Valeria Cherchi Some of you killed Luisa
• Emma Lewis
172 Salvatore Vitale How To Secure A Country
• Max Houghton
174 Leigh Ledare Double Bind
• Simon Baker
176 T.J Prouchel ADAM
• Sara Knelman
178 Francesca Catastani The Modern Spirit is Vivisective
• Gerry Badger
180 Lisa Barnard The Canary & The Hammer
• Lisa Stein
182 Matthew Finn Mother
• Elizabeth Edwards
184 Peter Fraser Mathematics
• Jeremy Millar
186 Eva O'Leary Concealer
• Urs Stahel
188 Bryan Schutmaat Good Goddamn
• Gerry Badger
190 Federico Ciamei Travel Without Moving
• Duncan Wooldridge
192 Vittorio Mortarotti The First Day of Good Weather
• Natasha Christa
194 Luke Willis Thompson Autoportrait
• Duncan Wooldridge
196 Laura El-Tantawy In The Shadow of the Pyramids
• Gerry Badger
198 Mimi Mollica Terra Nostra
• Gerry Badger