Imaging Our Futures (exhibition) 图汇未来(展览)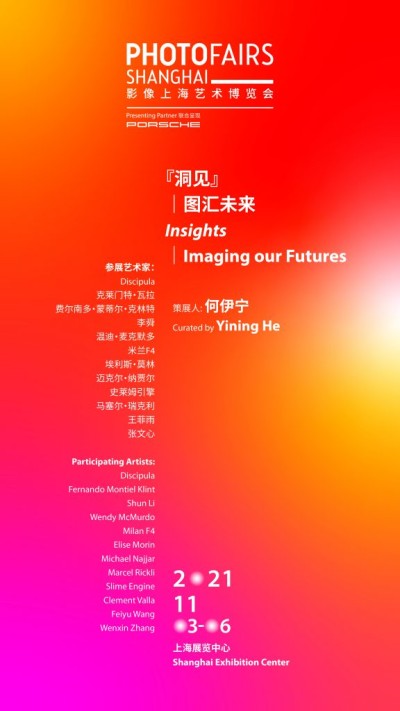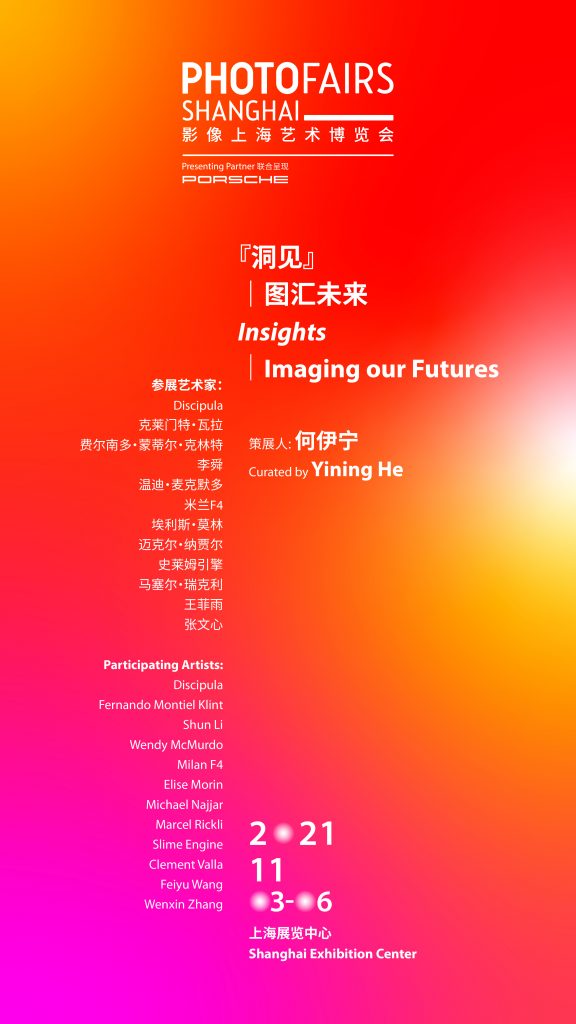 PHOTOFAIRS Shanghai 2021
Insights | Imaging our Futures
Curator: He Yining
With works by Discipula (Italy),Fernando Montiel Klint (Mexico), Shun Li (China),Wendy McMurdo (UK), Milan F4 (China),Elise Morin (France),Michael Najjar (Germany),Marcel Rickli (Switzerland),Slime Engine (China),Clement Valla (USA),Feiyu Wang (China),Wenxin Zhang (China)
How many imagined futures remain, consciously or unconsciously, in the present? How many things continue to affect us even though they are absent? How do the present and future, the immediate and distant intertwine in our everyday life?
Imaging our Futures features the works of twelve international artists and collectives from around the world who investigate topics closely related to the future of human life. These artists explore the possibilities to reshape image creation and imagine a future world that runs on algorithms and CGIs.
Digital imaging constructs a world that is difficult to replicate through analog photography; it narrates the passage of time in innovative ways. This exhibition invites the viewer to explore a future world constructed by each participating artist, and join them in contemplating the complex relationship between image and data, and the significance that extends from the intersection of digital and media ecologies. The display also reminds us to be cautious about the pitfalls images present to us when thinking about the future.
The official link:
https://www.photofairs.org/insights-imaging-our-futures
上海影像艺术博览会2021
『洞见』| 图汇未来
策展人:何伊宁
Discipula(意⼤利)、费尔南多·蒙蒂尔·克林特(墨西哥)、李舜(中国)、温迪•麦克默多(英国)、米兰F4 (中国)、埃利斯•莫林(法国)、迈克尔•纳贾尔(德国)、马塞尔•瑞克利(瑞士)、史莱姆引擎(中国)、克莱门特•瓦拉(美国)、王菲雨(中国)、张文心 (中国)
有多少事物即使不在场,但依旧影响着我们?有多少人类对未来的幻想,有意识或者无意识地留存于当下?当下与未来,远处与眼前,此刻和未来是如何在我们日常生活中交织重叠的?
作为『洞见』版块公共展览项目,"图汇未来"旨在通过全球12位/组艺术家考察与人类未来紧密相关议题的作品,思考在算法、CG(计算机动画)的世界中,艺术实践者如何重塑摄影创作的可能性,并展现我们对未来的想象。
数字图像构筑模拟摄影不可再现的虚拟世界,从而帮助艺术家自身与广阔世界的对话中讲述从历史到未来的故事。展览邀请观者进入艺术家们所建构的未来图景,一方面思考技术图像、数据与摄影艺术的复杂关系,以及它们与媒介生态互动中延伸出的意义;另一方面提醒我们在畅想未来时,谨慎地对待图像给我们带来的陷阱。
展览链接:
https://www.photofairs.org/insights-imaging-our-futures