Go East Project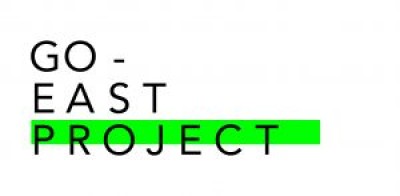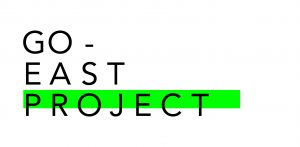 "Go East" is a blog offering updated news on contemporary Chinese photography on a weekly basis.
Entering the new millennium, as the world's second largest economy, China is undergoing the most rapid urbanization. As a result of these emerging challenges and creative energies, contemporary Chinese photography has flourished into one of the most vibrant art forms of our time.
In the last ten years, fuelled by international dealers, collectors and a booming economy, the market for contemporary Chinese photography has rapidly grown. Many 60s and 70s born Chinese artists smartly adopted conceptual photography by employing a variety of digital techniques and aesthetic strategies to acquire the attention of art curators, critic and photography dealers. Chinese leading galleries and art centers opened their doors to photography; photography galleries began to develop in Beijing and Shanghai. There are increasingly greater numbers of photography festivals, strongly supported by the government, and which have gained international recognition. In addition, the photography auction market in China has also grown in the past few years.
In the meantime, a genre of 'personal photography' first emerged in Guangzhou in the early 2000s, and then spread across Mainland China. Influenced by the work of photographers such as Wolfgang Tillmans, Terry Richardson and many others, young generations use photography to emphasize self-expression and private experiences. They post photographs on Internet blogs and photo sharing sites including Flickr, Tumblr and recently on their personal websites. Other genres of contemporary photography are also popular among young practitioners. Many photographers dedicate themselves to new landscape photography, influenced by New Topographics and the Düsseldorf School. Younger generations of photography scholars and writers have emerged, for example self-publishing houses such as Jiazazhi and Banana Fish.
In spite of the fact that western curators, critics and photography dealers are seemingly interested in Chinese photography, there are hardly any websites or blogs exploring the area. Thanks to Paul Lowe, my course director in MA Photojournalism and Documentary Photography at London College of Communication, I've been encouraged to start this project. Basing my research on the industry and my network of connections, "Go East" is aimed at shinning a light on Contemporary Chinese Photography. The blog will offer updated news on contemporary Chinese photography to Westerns audience on a weekly basis. It also covers interviews,book reviews and features in all areas.
2014.1 —2015.6
Go East Project Blog: www.goeastprojectblog.com
2015.1—2017.1
Zui Found Magazine, 24 Issues
4 photographers, 10 pages /each issue
2017.1—On going
CHIP Foto Video Magazine
2 photographer, 10 pages/each issue