NL Imagined (exhibition) 想像荷兰(展览)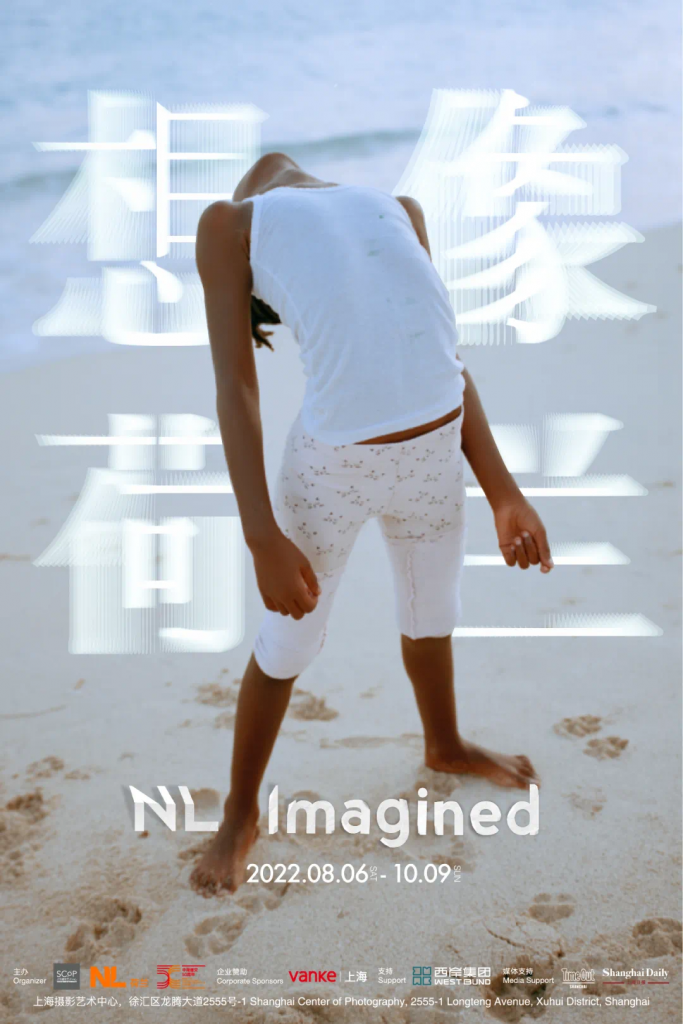 "想像荷兰"(NL Imagined)
参展艺术家
马万·巴西奥尼(Marwan Bassiouni),约翰内斯·博斯格拉(Johannes Bosgra),汉斯·艾克尔布姆(Hans Eijkelboom),马维尔·哈里斯(Marvel Harris),埃瑞克·卡瑟斯(Erik Kessels),黛娜·利申博格(Dana Lixenberg),科琳娜·诺登博斯(Corinne Noordenbos),欧文·奥拉夫(Erwin Olaf),波林·奥斯登(Paulien Oltheten),薇薇安·萨森(Viviane Sassen),吉勒姆·特拉彭伯格(Gilleam Trapenberg)
策展人
何伊宁(Yining He)、鲁小本(Ruben Lundgren)
场馆 Venue
上海摄影艺术中心(Shanghai Center of Photography)
Address: Shanghai Center of Photography, 2555-1 Longteng Avenue, Shanghai
"NL Imagined" is a survey of contemporary Dutch photography curated by Yining He and Ruben Lundgren. The exhibition includes the work of 11 established and emerging artists living and working in the Netherlands (NL). The exhibition showcases the artists' responses to contemporary topics concerning the Netherlands' history, society and culture. In the collected works of these photographers, we find challenges to established paradigms of both the language and techniques inherent in the Dutch photographic tradition. The approaches taken reflect the artists' efforts to reshape contemporary Dutch photographic arts with greater relevance to the rapidly evolving present times.
"NL Imagined" features works from Marwan Bassiouni, Johannes Bosgra, Hans Eijkelboom, Marvel Harris, Erik Kessels, Dana Lixenberg, Corinne Noordenbos, Erwin Olaf, Paulien Oltheten, Viviane Sassen and Gilleam Trapenberg. Through a wide array of creative approaches, the participating artists capture the architecture of sacred spaces, and look at nature, community and everyday life, together with topics of colonization, personal identity, and kinship, as topics for reflection. These combine to a new current dialogue between history and the present, between today's reality and what local audiences might imagine about the Netherlands.
Promoting deeper communication between China and the Netherlands is one of the primary motivations for this exhibition project. This year marks the 50th anniversary of diplomatic relations between China and the Netherlands. "NL Imagined" is an essential cultural component of a broader program conceived in celebration of this anniversary. The Netherlands is a global center for art publishing, with a long history of design excellence, including photo books. "NL Imagined" includes examples of award-winning books published by six leading Dutch publishers and other institutions on loan from the cultural section of the Embassy of the Kingdom of the Netherlands in China. The exhibition will also be accompanied by a range of online and offline sharing and discussion on practices in Dutch photography.
"NL Imagined" opens on August 6th, 2022, at the Shanghai Center of Photography.
《想像荷兰》是一场围绕荷兰当代摄影艺术的调查展,展览包含了在荷兰生活和工作的11位资深艺术家与新秀的创作——不仅仅批判性地考察了艺术家们对荷兰历史、社会、文化等议题的及时回应,同时挑战了荷兰摄影传统中固有的范式、语言和技术,反映出艺术家们重塑荷兰当代摄影的努力。
《想像荷兰》的作品来自跨越三个代际的摄影艺术家——马万·巴西奥尼、约翰内斯·博斯格拉、汉斯·艾克尔布姆、马维尔·哈里斯、埃瑞克·卡瑟斯、黛娜·利申博格、科琳娜·诺登博斯、欧文·奥拉夫、波林·奥斯登、薇薇安·萨森和吉勒姆·特拉彭伯格。参展艺术家们借助不同的创作手法,将神圣空间、自然保护、社区与日常、殖民与身份认同、性别与亲情等内容作为反思的议题,借此开启中国观众对于历史与当下,现实和想象中的荷兰的对话。
另一方面,深化中国和荷兰之间的对话这一目标是这个展览项目背后的一个关键动力。2022年是"中荷建交50周年",该展览亦将是为庆祝这一周年而构思的更广泛计划中的一个重要文化组成部分。荷兰作为全球艺术出版业的中心之一,拥有摄影出版连续的历史和卓越的设计。本次展览中,SCoP还将呈现由荷兰王国驻华大使馆文化处出借的,来自六家荷兰出版社以及其他机构出版的获奖摄影书籍。展览同期SCoP还会围绕荷兰摄影的教育、出版和机构实践等议题展开线上、线下的分享与讨论。