New Geography and Young Chinese Artists (symposium) 新地缘与中国青年艺术家(研讨会发言)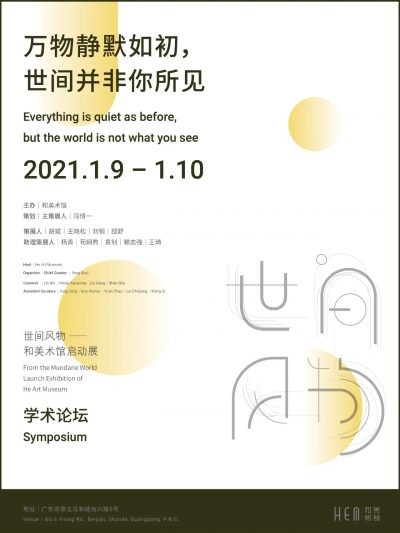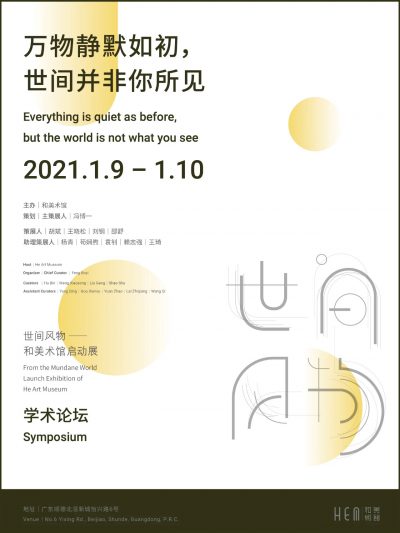 "From the Mundane World", Launch Exhibition of He Art Museum
Symposium
Panel 3: Sources of Knowledge in Chinese Contemporary Art
"New Geography and Young Chinese Artists"
He Art Museums
2021.1.9
The talk is centred on the topic of the new geopolitics and young Chinese artists and seeks to consider the following issues from the perspective of an art practitioner and observer in relation to my own personal interaction and that of the young artists around me in the international geopolitics of current art production and, more importantly, the country in which we live.
What is the logic behind the post-Cold War global 'new order' and how did China establish a new geopolitical dimension through the practices of 'de-dependence'? What are the common experiences of young Chinese artists growing up in the post-Cold War period? How have their personal experiences and creative choices been influenced by the new and changing geopolitics? How were the knowledge structures of these young artists compiled, and what new knowledge was produced through their work? What is the role of photography and video in the narrative of geopolitical works; and equally importantly, what kind of knowledge structures and values do the young artists, influenced by postmodern theories, invoke in their work in the face of the myths of capital and art, the grand narratives of the art world, in order to constantly break the existing artistic discourse? What is the magic in the work of these young artists that allows them to distance themselves from the secular art business, but at the same time struggle with the world they live in in a state of self-contradiction?
世间风物——和美术馆启动展学术论坛
第三部分:中国当代艺术的知识来源
"新地缘与中国青年艺术家"
和美术馆
讲座围绕着新地缘与中国青年艺术家的议题切入,试图从一位艺术从业者、同样也是观察者的角度去思考以下与我个人,以及于我身边青年艺术家在与当下艺术生产,以及更重要的是与我们身处的国家在国际地缘政治中互动中涉及的问题:
后冷战时期全球"新秩序"背后的逻辑以及中国是如何通过"去依附"实践而树立新的地缘政治的?成长在后冷战时期的中国青年艺术家的共同经验有哪些?他们的个人经历和创作选择是如何受到不断变化的新地缘政治的影响的?这些青年艺术家们的知识结构是如何编制起来的,又通过创作生产出了哪些新的知识?摄影和影像在关于地缘作品叙述的过程中扮演了怎样的角色;同样重要的是,在面对资本和艺术的神话、艺术世界的宏大叙事时,深受后现代理论影响的青年艺术家在调用怎样的知识结构和价值观在进行创作,从而不断打破现有的艺术话语?这些青年艺术家作品中的何种魔力让他们可以和世俗的艺术商业拉开距离,但同时也在一种自我矛盾状态中与自己所身处的世界抗争?